Responsible for our freedom
We trust open-minded and talented personalities to blend different visions into a common purpose. What if we were looking for each other?
Designing at Sketchin is a crossroads between what we love to do, what we're good at, what we're paid for, and what we need to do. A raison d'être, or in Japanese: Ikigai.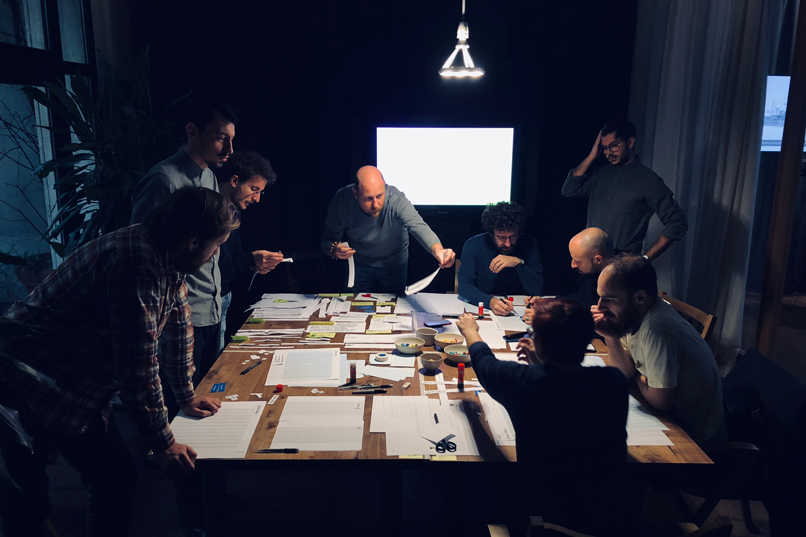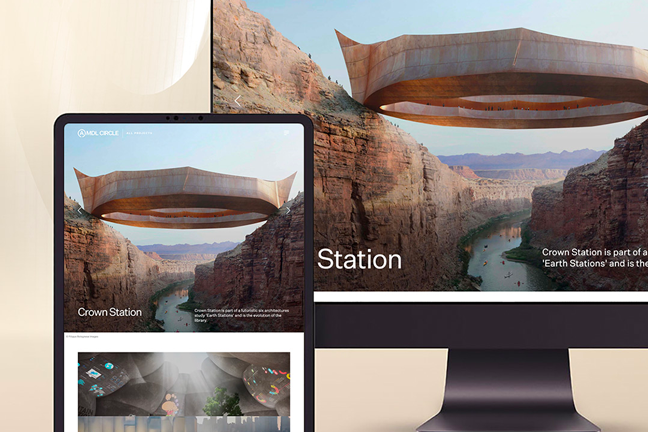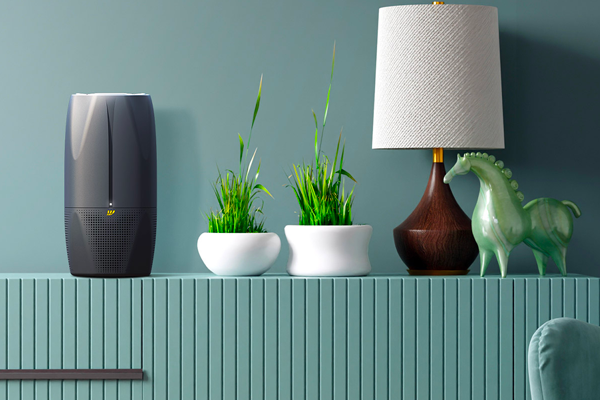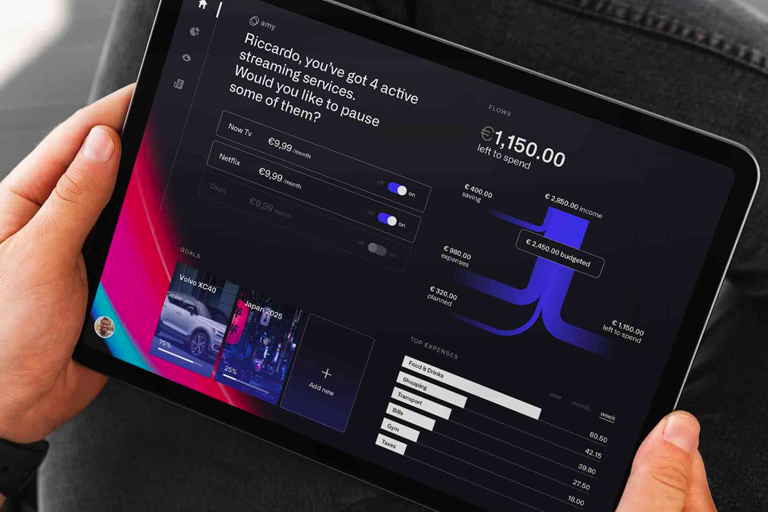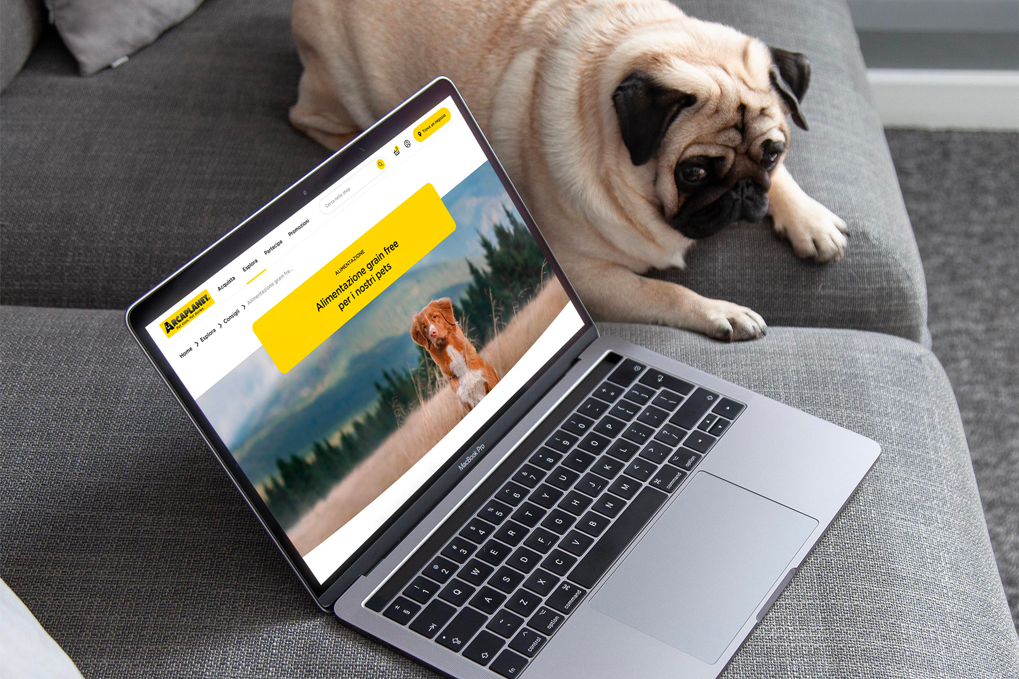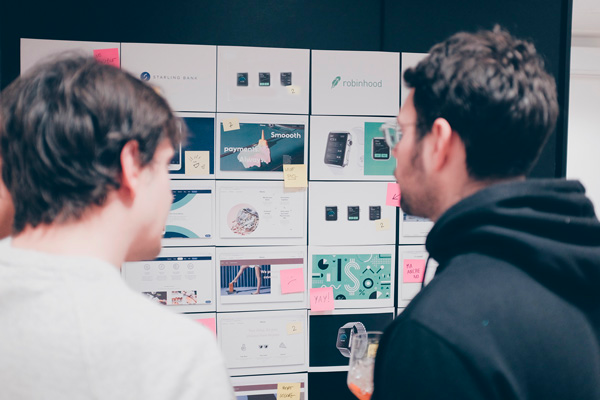 This is what we are
Every new project is a challenge: to face it, we follow a constantly evolving method and we rely on some key features that make us work better.
01

Autonomous and independent

Being part of a team at Sketchin means working for global clients in a small, cross-disciplinary group.

02

Constant exchange

Our teams are made of people with different skills, so everyone can improve by learning from each other.

03

Beautiful people

Our people are not only talented, but also never boring, snobby, or dull. They are a pleasure to live and work with (most of the time).

04

Beyond roles

Hierarchical levels never hold back dialogue; we can always positively face each other and say what we think.

05

Different industries

The Design Teams are not specialized in single industries - we love to design on different themes to avoid getting bored and keep the level of outcomes high.

06

One project at a time

To design while juggling different projects is always a mess, so we try to tackle them one at a time (we do our best).

07

Continuous improvement

We try to improve day by day, and there's nothing that can't be challenged to work around system constraints and design limitations.
As individuals and designers, we are looking for a direction to incorporate the themes of inclusion into our culture and the studio's design lineup.
We've decided to give a candid account of how we are approaching this issue. How do you design for inclusion? To date, we don't have a definitive answer; there's still a vast universe that we haven't explored, but we have put a series of actions in place:
We have created a diversity and inclusion committee to compare notes, propose initiatives and increase our awareness on the topic.
We are creating a system of direct and structured feedback that will inform the entire system of interpersonal and professional relationships.
The Design Council, the group that defines the design line, is revising the operating model according to the themes of sustainability and inclusion, in order to integrate them and bring them to customers' attention.
Our culture is rooted in the Lean and Agile approaches: two different but complementary universes that inspire us to work in quality. These principles, along with the essence of our values, drive us to improve continuously.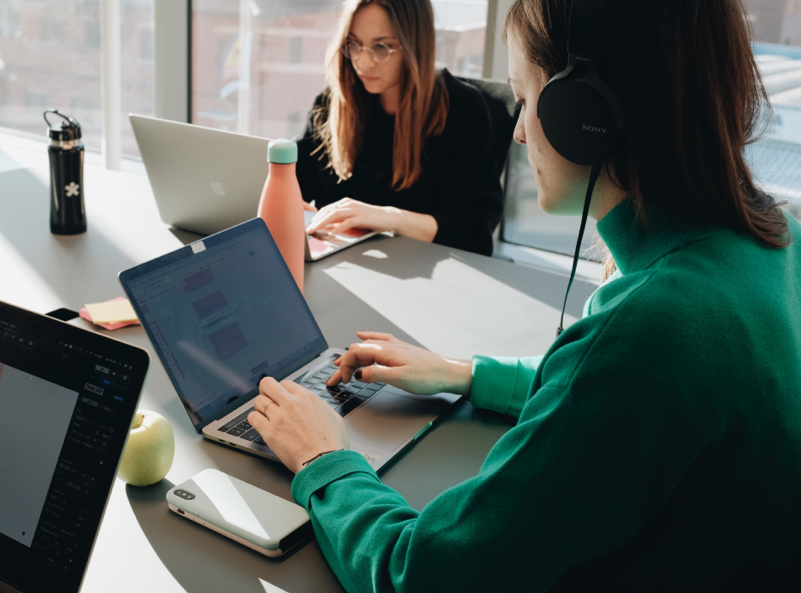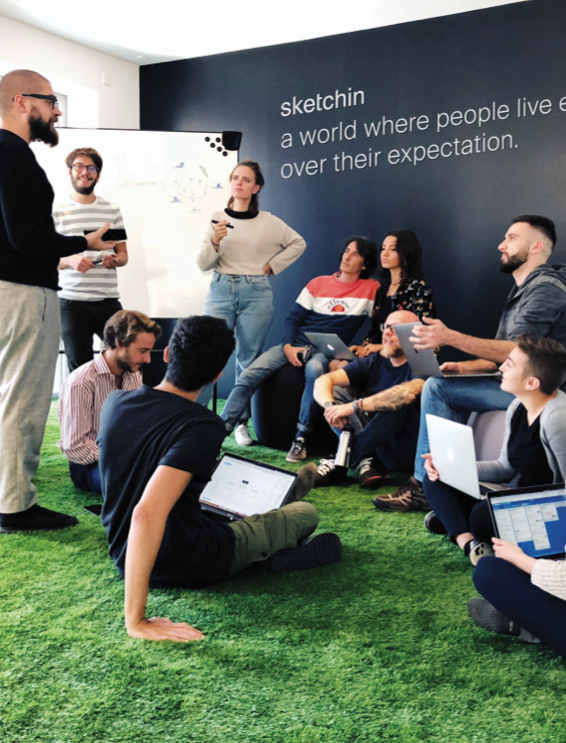 Sketchin directly expresses the people who make it up: when we're happy, we're better designers too, and being better designers obviously makes us happy people.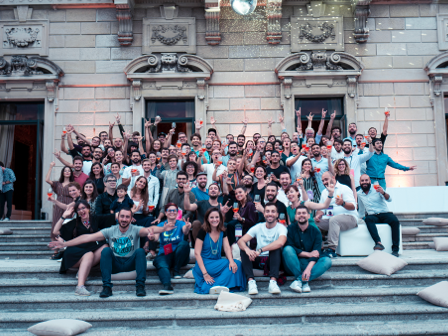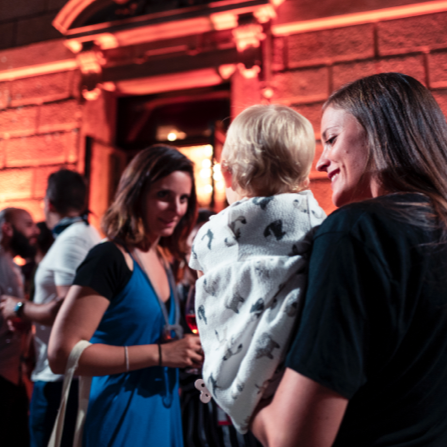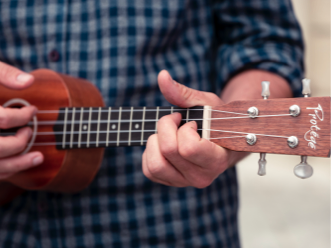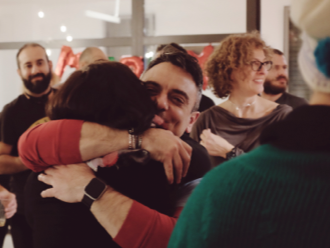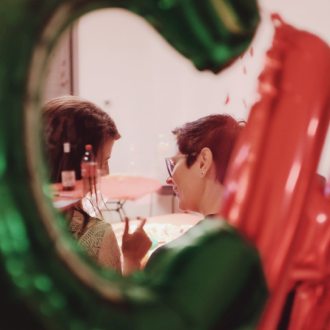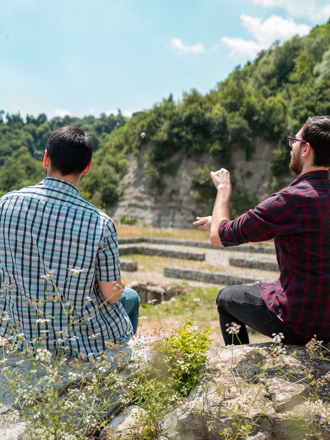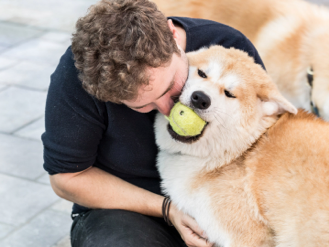 Geek stuff
We have to live some experiences if we want to evolve them. Around the studio, you can find hi-tech gadgets and start endless, exquisitely non-work-related debates about emerging technologies.
There is life out there
Of course, our lives outside of work are made up of passions, family, music, puppies and TV series binge-watching. No one should ever give that up, but if it happens, we make sure we get it all back and with interest.
Party on
We're always trying to create moments of fun, discussion and cultural exchange: from drinks with friends to mega studio parties. The health emergency has got in the way since 2020, but as soon as we can do it safely, we'll be back to partying.
If that's still not enough, we also offer these benefits.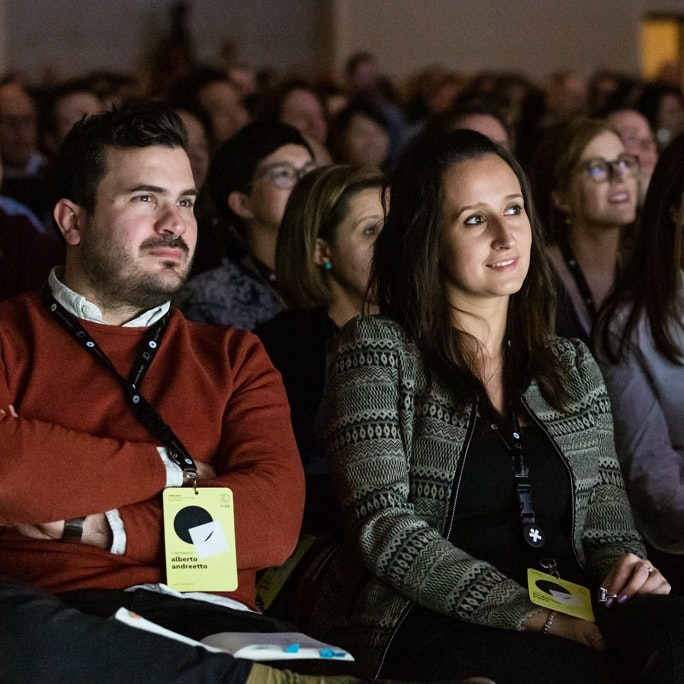 Training budget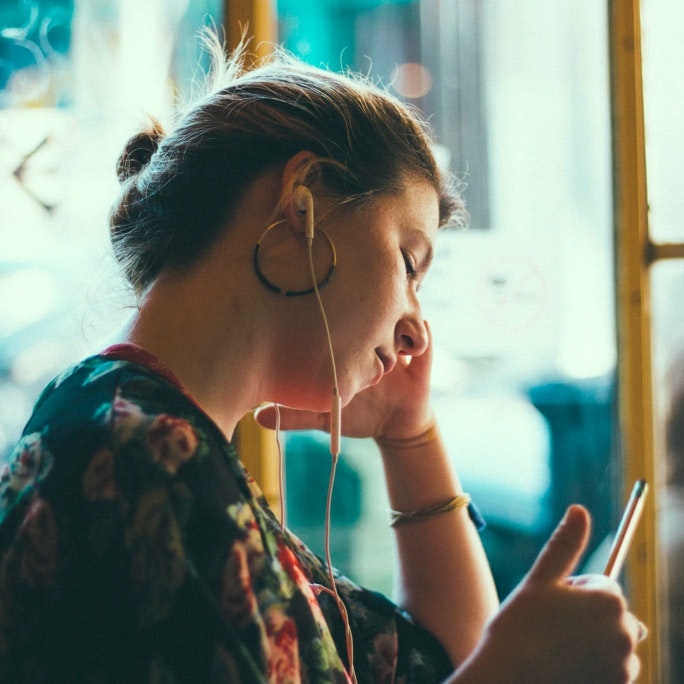 Language budget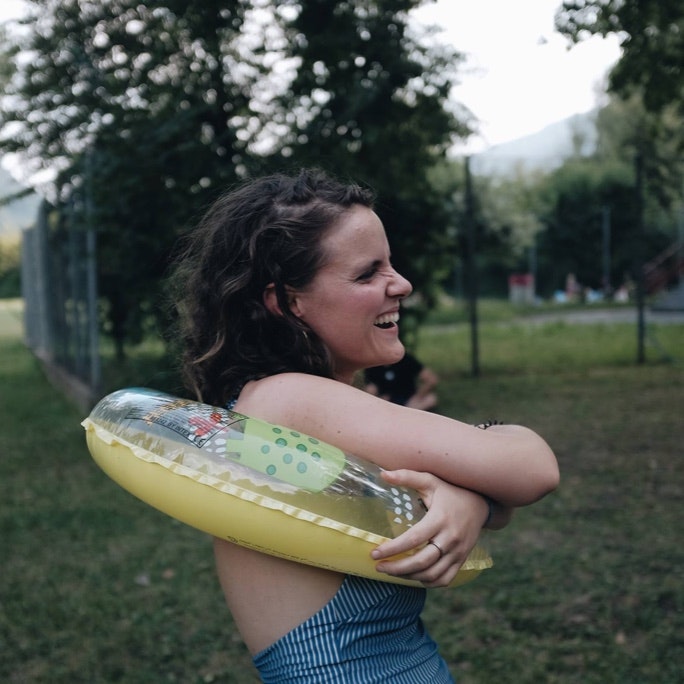 Birthday off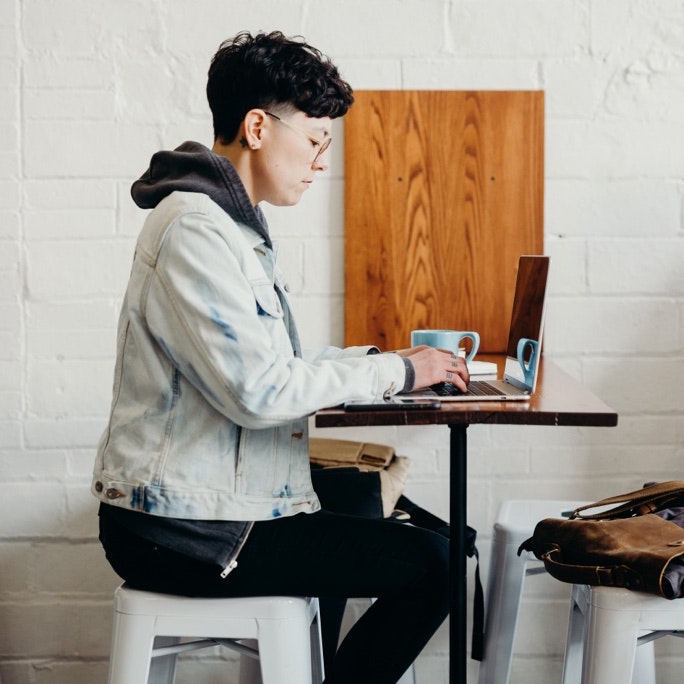 Remote working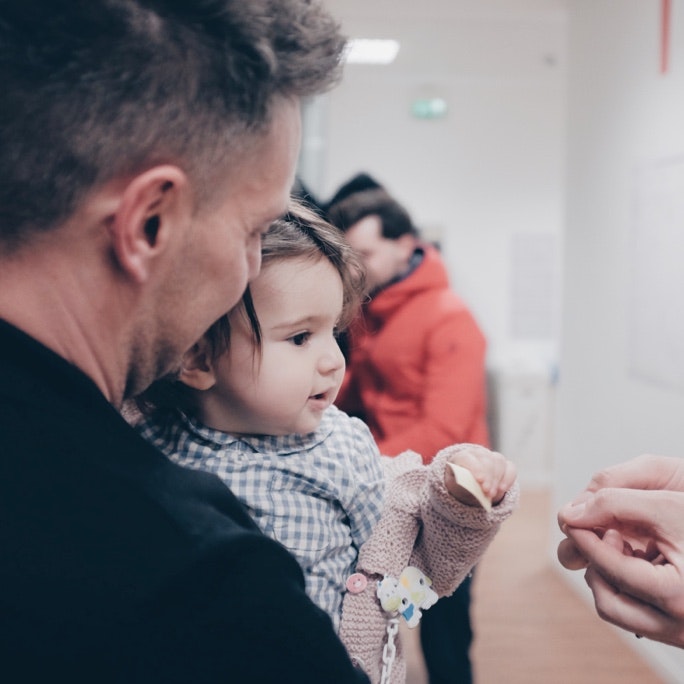 Flexible hours
Open to all people to find the talent we need.
Spontaneous application
Milan, Rome
Spontaneous application
Lugano
We are welcoming everyone in the pursuit of excellence. If there are no right positions for you, please send us an application to get to know you.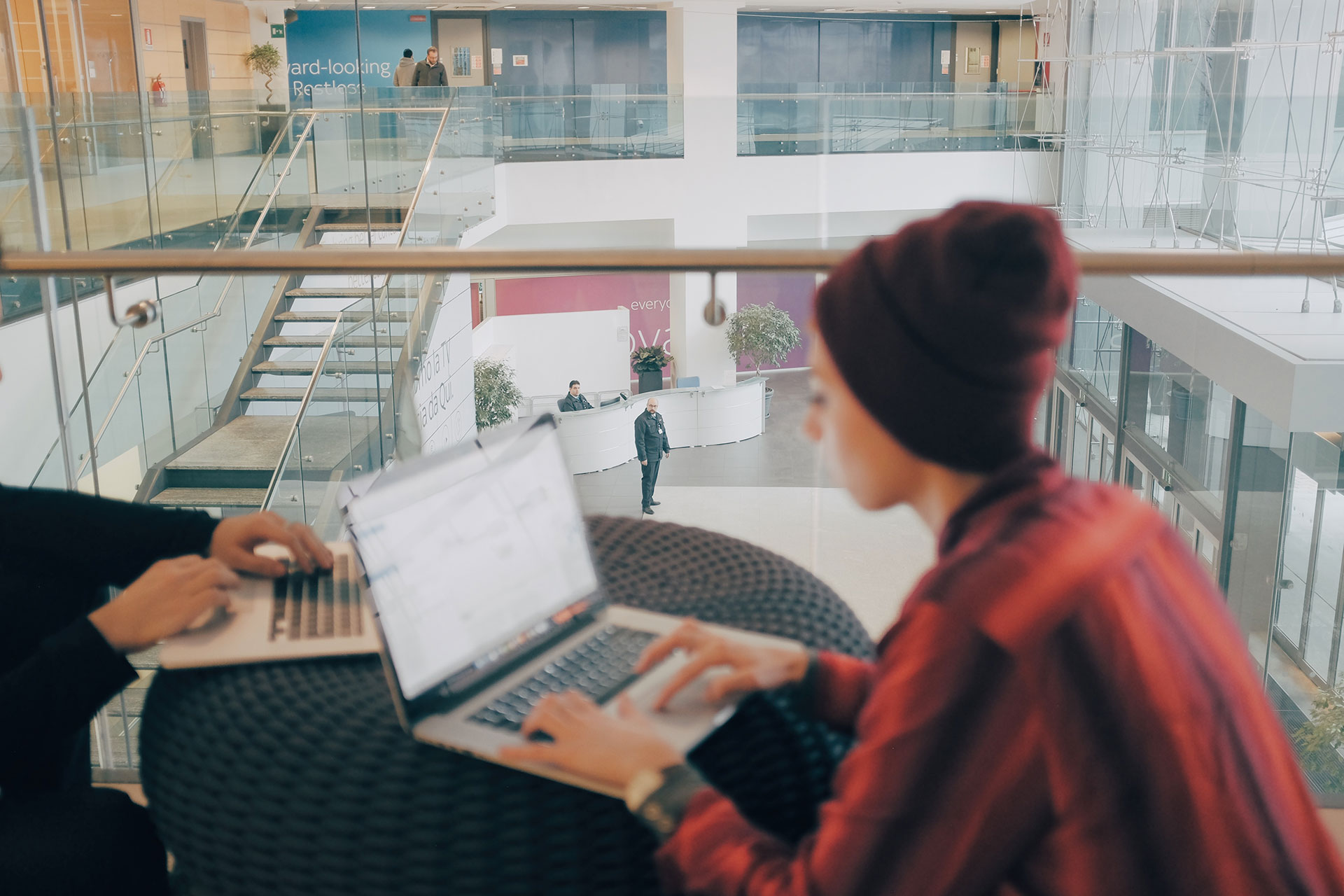 If you are an independent professional who wants to share his talent, become an associate.